New investor? You are CRAZY to spend this Saturday morning on anything else!
This Saturday morning, I am teaching the most useful class I have ever taught. It can literally save your business. As I say in this short video – 49 out of 50 new investors LOSE money! Look at these private messages from new investors just like you. Do you really want to be the next to fall on your face?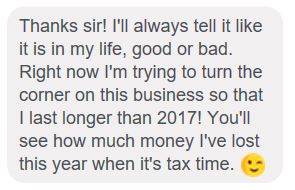 Yes, I know it is December, and it is weekend. But let's review your options for this Saturday morning:
Sleep
Fight the holiday shopping crowds
Watch crappy TV

Learn how to survive your first year in business
Seriously, why have you not signed up yet? Did you say cost? It costs you practically nothing – $99! Did you say time? It is just 2 hours long!
Got any other lame excuses?
How to (not) LOSE $10,000 – $100,000 in Real Estate
Eye-opener for all NEW investors!
by RE accountant Michael Plaks
Saturday, December 10, 2016. 9:00–11:00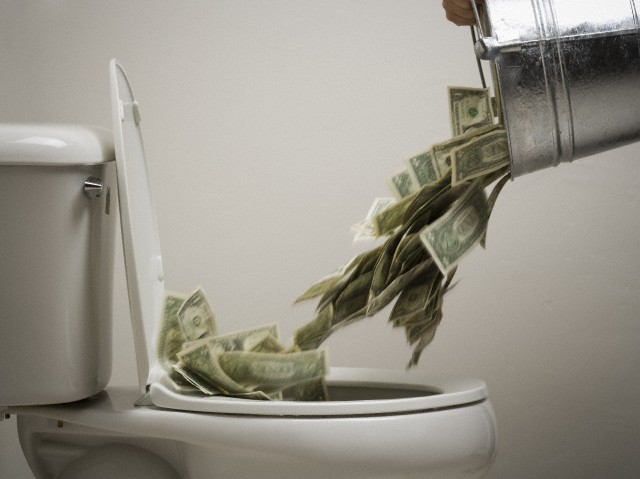 I'm tired of preparing tax returns showing huge losses! And I'm not talking about paper losses – real losses! $5,000… $20,000… $50,000… sometimes more than $100,000!
I continue to meet new investors who burned thru their savings, their severance money and money loaned by their families. Investors who maxed out on their credit cards and ended up giving up, going back to looking for a job, or even in bankruptcy!
And YOU MAY BE NEXT!
Allow me to save you from a financial disaster. Please?
Some of the topics I will cover:
Anatomy of a real estate deal – where is the profit?
Who comes out ahead – wholesaler? flipper? landlord? lender?
10 deadly mistakes of a new Real Estate investor
5 critical success factors in REI – what separates the winners
How to choose your niche as a new investor
plus a lot MORE!
And, believe it or not – it costs only $99!
Location:
6363 Richmond Ave.
2nd floor
Houston, TX 77057
We always offer an unconditional 100% MONEY-BACK guarantee, if you are not happy half-way thru the class. Just so you know – nobody has ever requested a refund for our classes! So we are sure you will not want to, either.